Big Bend GMD #5 maintains ten weather stations throughout the District.

These stations can be called from any phone to receive up-to-the-minute weather data for each station.

Older data for each station can be viewed by clicking on the "Daily Data" buttons on the page below.
Daily data will be updated every Monday, Wednesday & Friday during growing season and Friday's during off season.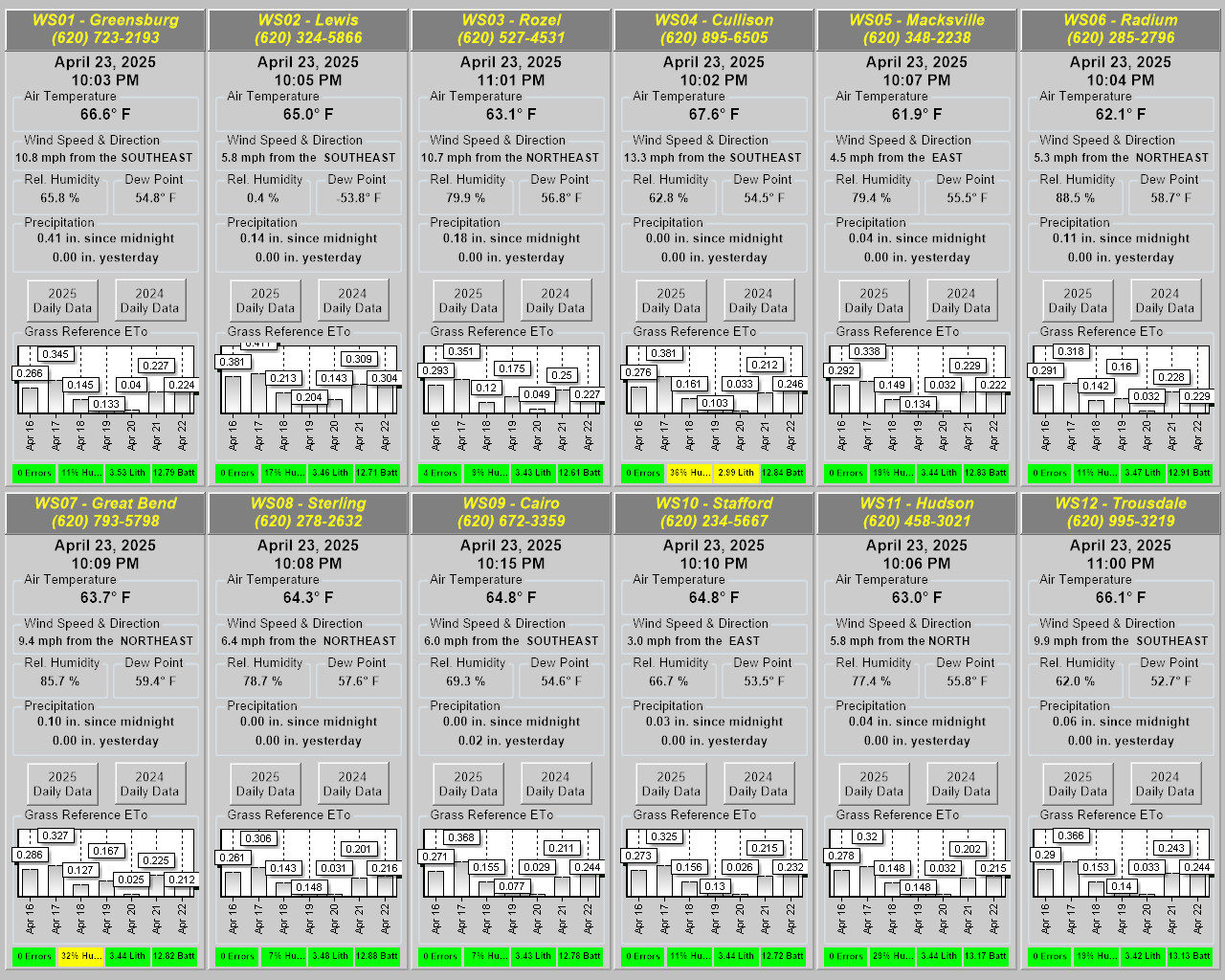 Daily Extreme Readings
Below are the historical extreme readings for each year of record for each weather station in the network. Click each year to download the respective yearly extreme data.
2019 2018 2017 2016 2015 2014 2013 2012 2011 2010 2009 2008 2007